Notice of domain name change

In order to further improve the website construction and provide users with more comprehensive and efficient services, the Czech Republic CNC plan to upgrade the official website, the company's domain name will be changed to www.jsway-cnc.com.
1.From now on, JSWAY will use new domain name www.jsway-cnc.com to promote, And the official contact email will be sales@jsway-cnc.com and sales1@jsway-cnc.com.
2. The previous domain name (www.jstomicnc.com)and email(sales@jstomicnc.com and sales1/ sales2@jstomicnc.com) will stop using from this date on.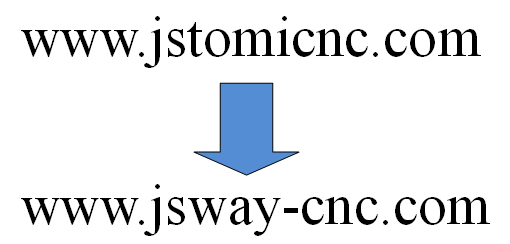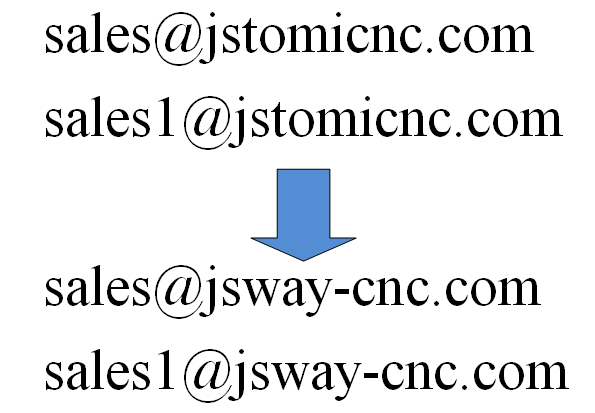 ZHONGSHAN JSTOMI CNC MACHINE TOOL CO.,LTD
ZHONGSHAN JSWAY CNC MACHINE TOOL CO.,LTD
28th March 2019