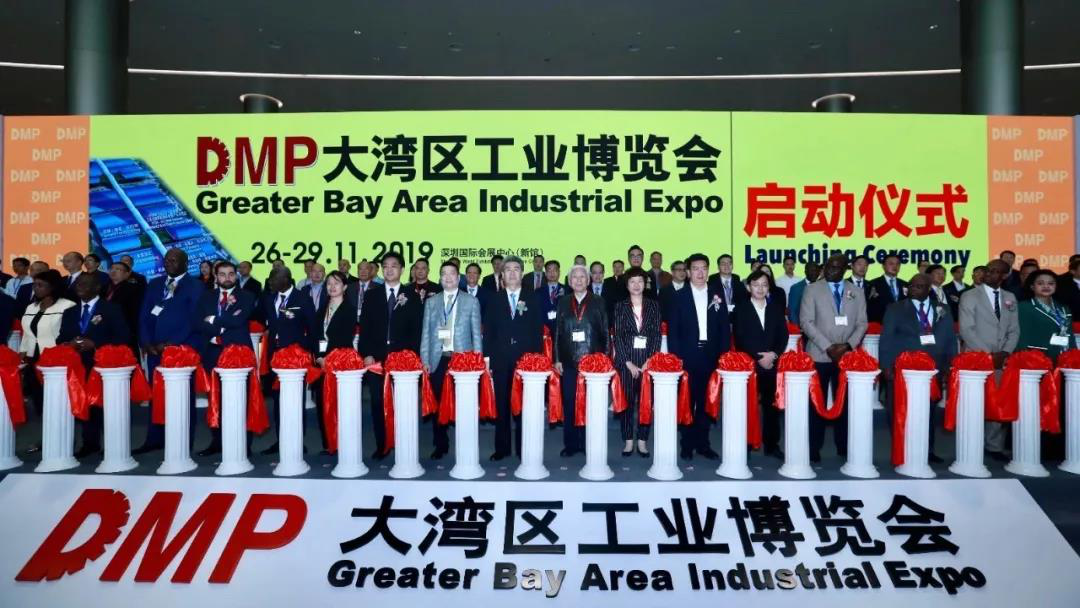 On November 26, the Greater Bay Area Industrial Expo 2019 was grandly opened at the Shenzhen Airport International Convention and Exhibition Center. As a fully upgraded version of the DMP International Mold, Metalworking, Plastic and Packaging Exhibition, the four-day (November 26-29) session of the Greater Bay Area Industry Expo will open 10 exhibition halls in Shenzhen International Convention and Exhibition Center with 10 themes With a total exhibition area of 200,000 square meters, it became the first large-scale industrial technology exhibition with an annual capacity of over 200,000 square meters after the completion of the Shenzhen International Convention and Exhibition Center. There were more than 1,700 exhibitors from more than 30 countries and regions including China, Taiwan, China, Germany, Japan, the United States, and South Korea.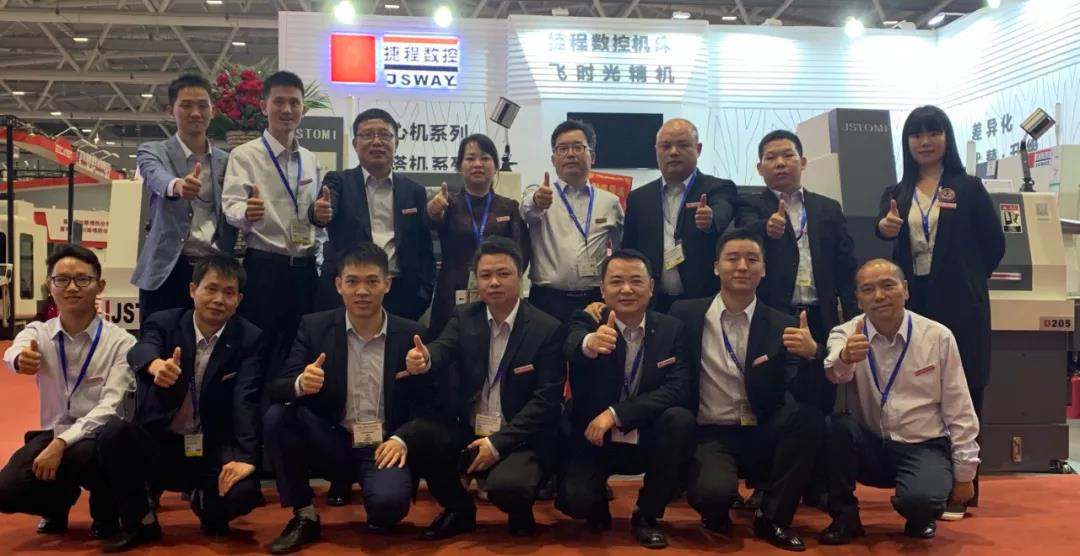 JSWAY show its amazing look at DMP Greater Bay Area Industrial Expo 2019! What's new did JSWAY CNC share at the world's top industrial fairs?
Design
Design is the most important bridge between technology and user experience. JSWAY has its own system in system, structure, software, product and user experience design. The JSWAY Design Research Center has an in-depth understanding of customer needs and develops high-quality and better user experience solutions from an aesthetic, dynamic, and engineering perspective. What we do is to inject the super power of technology into creativity, and technology serves creativity. At the same time, creativity is also enhanced by technology. The D208 product of the JSWAY CNC electric spindle eight-axis coring machine is based on D205 and D206, and the research result of JSWAY Industrial Research Institute has been concentrated for 2 years. Excellent performance, continue to write legends!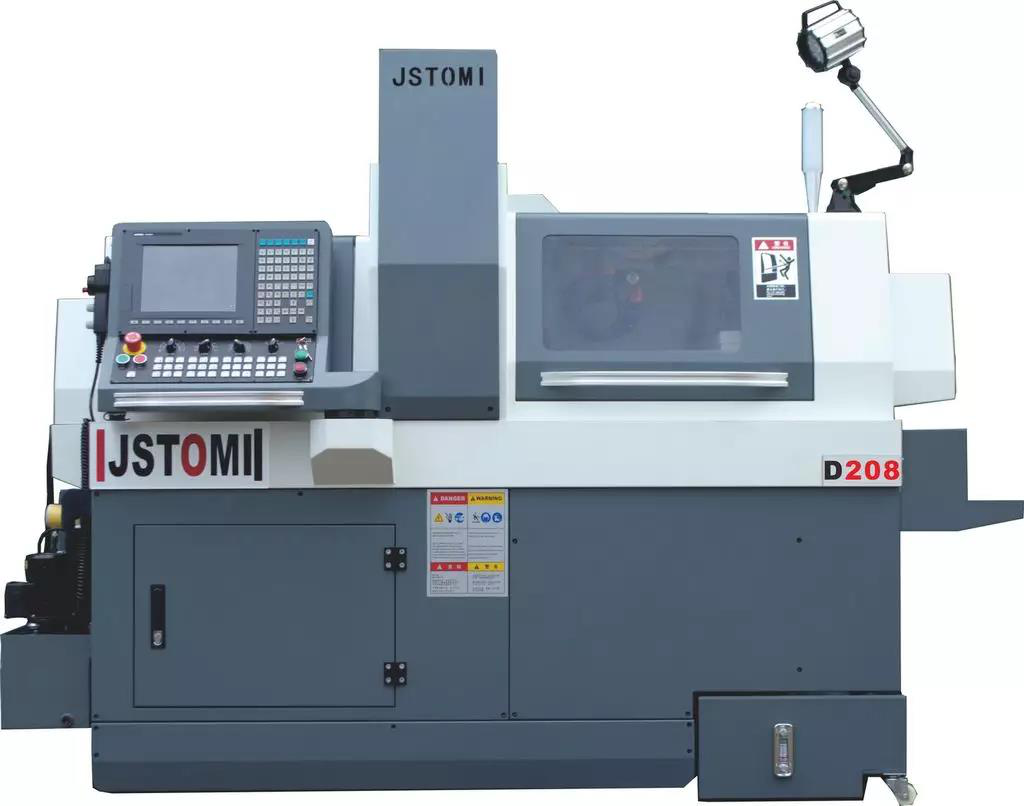 (D208, the eight-axis electric spindle swiss lathe machine)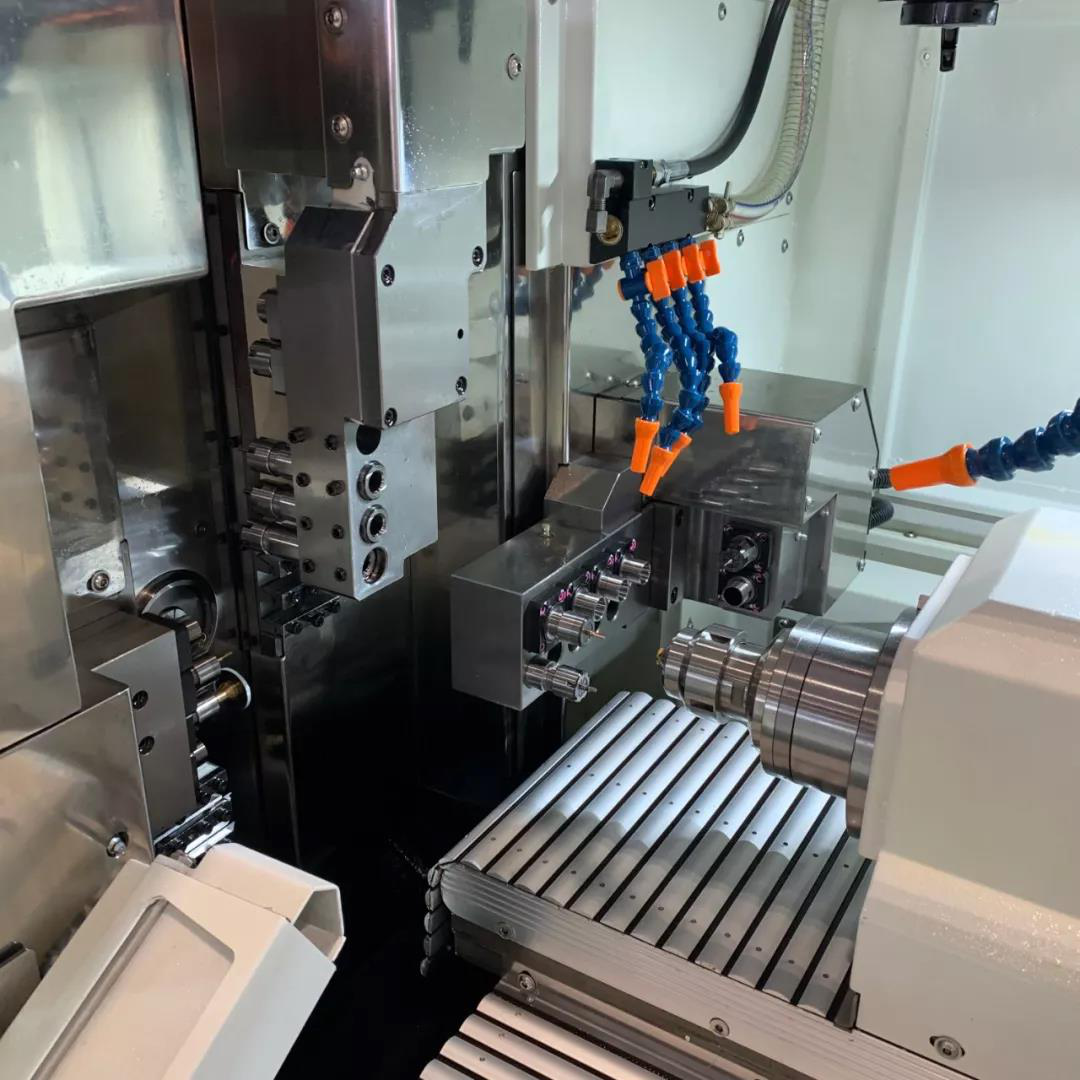 (D208 tools layout)
(D205, the 5-axis electric spindle swiss lathe machine)

(D206, the6-axis electric spindle swiss lathe machine)
The evolution of technology's impact on shaping our times and creativity, generating new forms of talent and skills, is all so exciting. If the said JSWAY CNC eight-axis electric spindle SWISS lathe machine D208 is for users to pursue faster speed and higher efficiency, then Jiecheng CNC six-axis mechanical spindle coring machine A366 is created for users to solve high rigidity and multi-function. JSWAY CNC six-axis mechanical spindle swiss lathe machine A366 meets the user's needs for processing high-hard materials such as stainless steel and large-diameter bars up to 36mm. As a result, domestic and foreign industry users have been troubled by the demand for high rigidity and large diameter CNC SWISS LATHE walking machines.
(A366 mechanical spindle 6axis swiss lathe)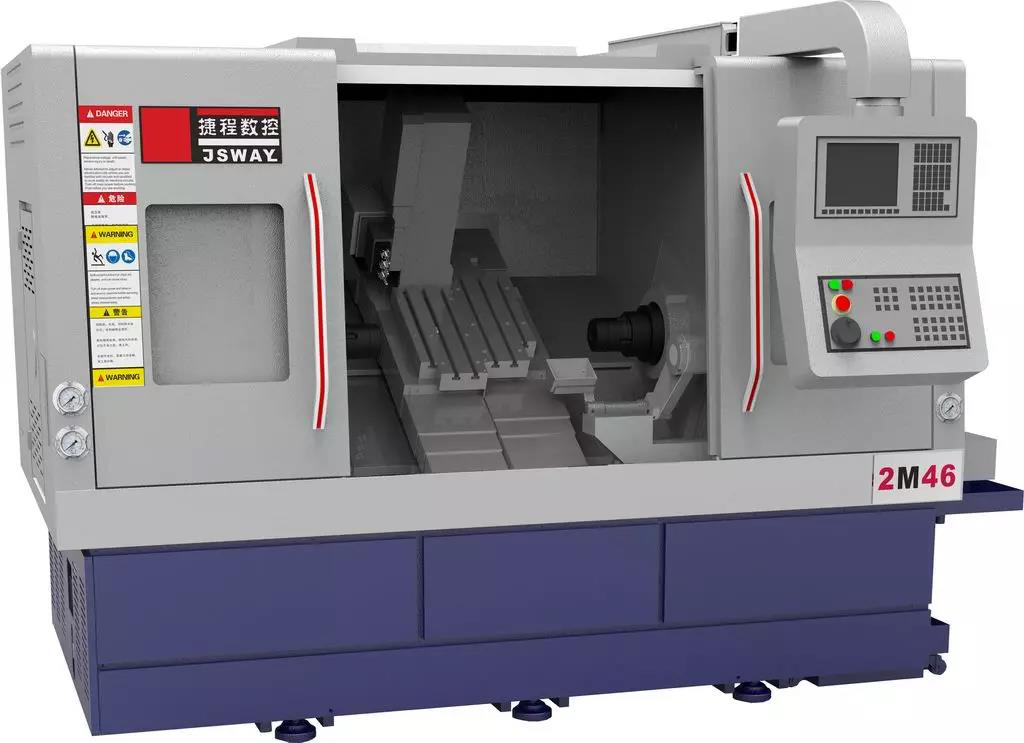 (double spindle lathe 2M46/56)
The JSWAY CNC double-spindle lathe 2M46 / 56 can process bar parts with diameters up to 46/56, or cooperate with manipulators to process larger diameter forgings and disk parts. The dual spindle power reaches 11 / 15Kw, which can achieve strong cutting of stainless steel. The sub-spindle and the main spindle are automatically shaken and docked. The two spindle can process the front and back of two parts at the same time. After processing, the workpiece is automatically conveyed by the feeder. Fully automated, double-efficiency processing requirements. Let you buy one machine, comparable to the efficiency of two machines processing at the same time.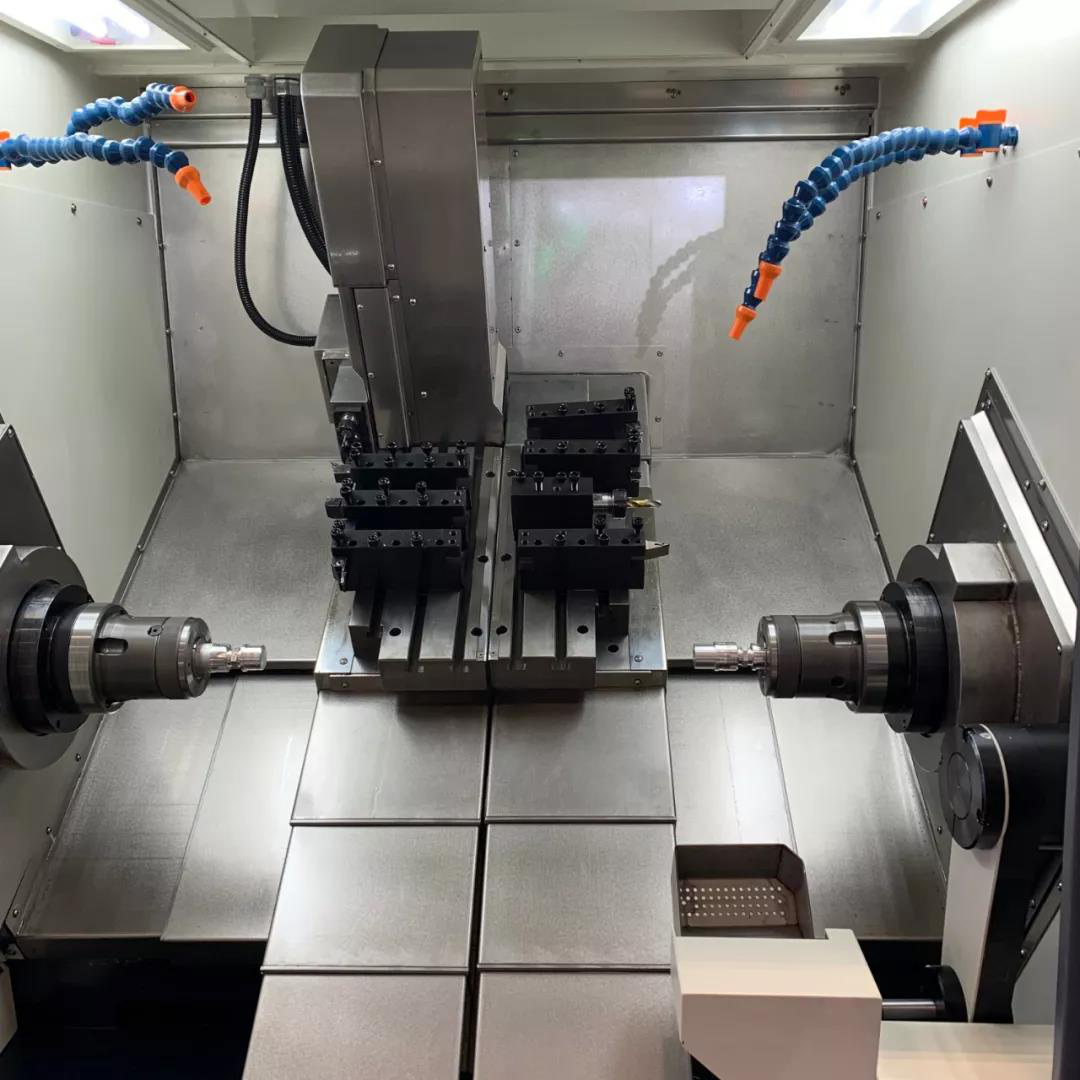 (2M46/56)
(live tool turret JS300/500&SY300)

The JS300 / 500 double-spindle servo powered turret series and the SY300 / 500 turret tail servo powered turret series are all equipped with 12-station German SAUTER turret. The "double-sided turret" used by Jiecheng CNC dual-spindle servo-powered turret series JS300 / 500, the dual-spindle handshake automatically clamps and can process both ends of the part.
More photos of the Fair: