As technology evolves, CNC lathe has been rapidly replacing older versions of lathes because of convenient use, easy installation & durability. Once the CNC machine has been pre-arranged, they can continuously driving parts with little supervision by the operator.
Automatic CNC lathes are ideal for carving parts into unique shapes and sizes precisely and quickly. With CNC lathe service, you can quickly install or repair the machine. This type of high speed CNC lathe machines can cut and drill into polyurethane to form different shapes. It produce high-precision machined parts made of metal, steel or plastic. The latest CNC lathes are equipped with new features such as chip management, swing arm ATC, touch screen software control, etc. One of the benefits of using lathes is safety, which can avoid many accidents in the company. When first time to use, the software is easy to understand.
Computer Numerical Controlled lathes (also known as CNC lathes) can be controlled from a personal computer, which will make future upgrades easier with simple modifications using certain software and your products as new as possible. And now the modern CNC lathe can be smaller, there are many mini CNC lathe machines in the market. With this advanced CNC machine, one person can set up and monitor a small number of CNC lathe machines at the same time, which will increase production efficiency much. CNC lathe machine makes difficult jobs easier & quicker because it is automated with a computer program.
There are multi advantages of CNC turning center:
1. One of the advantages of using a CNC lathe is that it can be set up quickly. With no hassle, you can make components faster;
2. The same components can be developed quickly in a certain time. This is helpful for shorter running times and lower quantities;
3. Versatile and Consistent;
4. High Mechanical Efficiency;
5. It involves the manufacture of high quality parts that ensure absolute accuracy;
6. To a great extent, automatic CNC lathe machines save manpower. Skilled operators can operate machines to manufacture products according to customer requirements.
Ralative products:

CF36 Slant Bed Linear Guide 2 Axis Horizontal CNC Lathe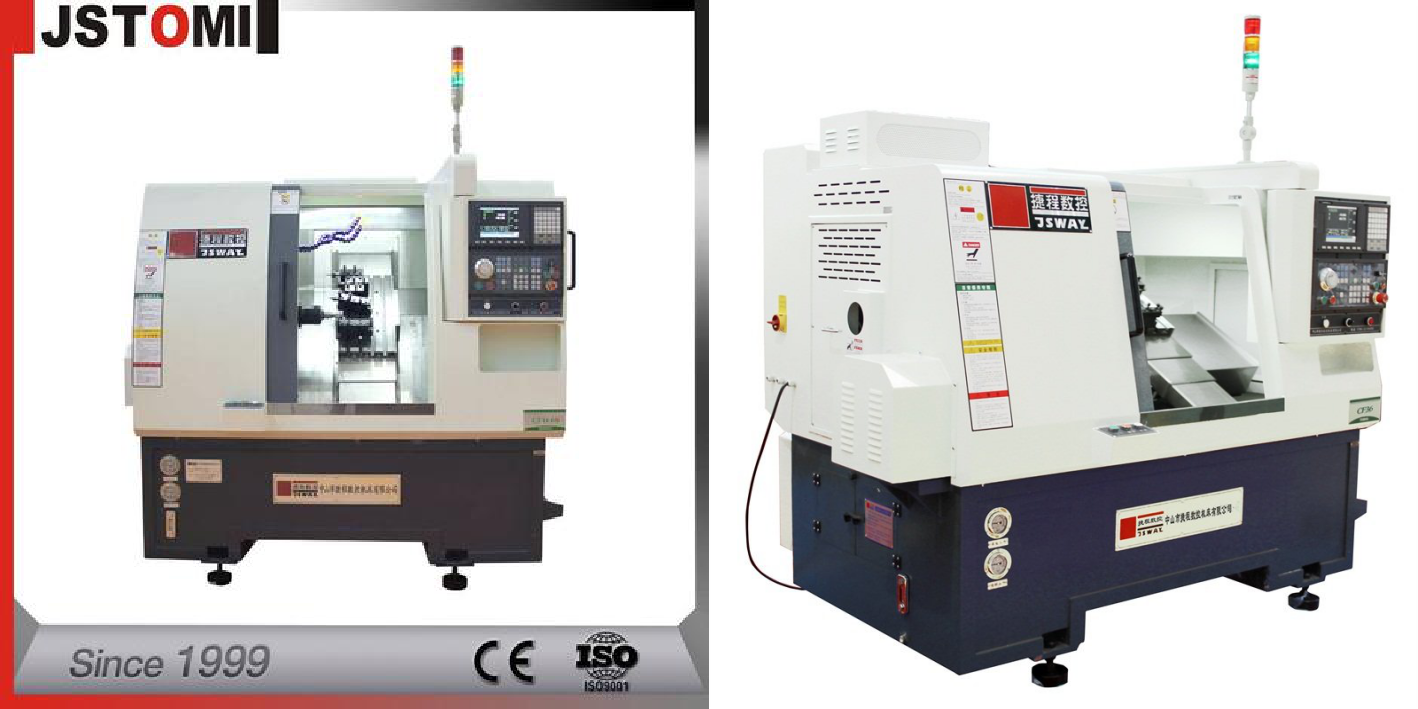 Features of 2 axis gang type CNC lathe machine tool CF36:
1. High accuracy machining, keep the same accuracy under cold status or heat status
2. Advanced technology for assembly X-axis and Z-axis. Keep lead rail good performance
3. Max.speed up to 6000R/M, can make extremely smooth finish
4. High cost and working performance very well
5. Travel speed up to 36M/MIN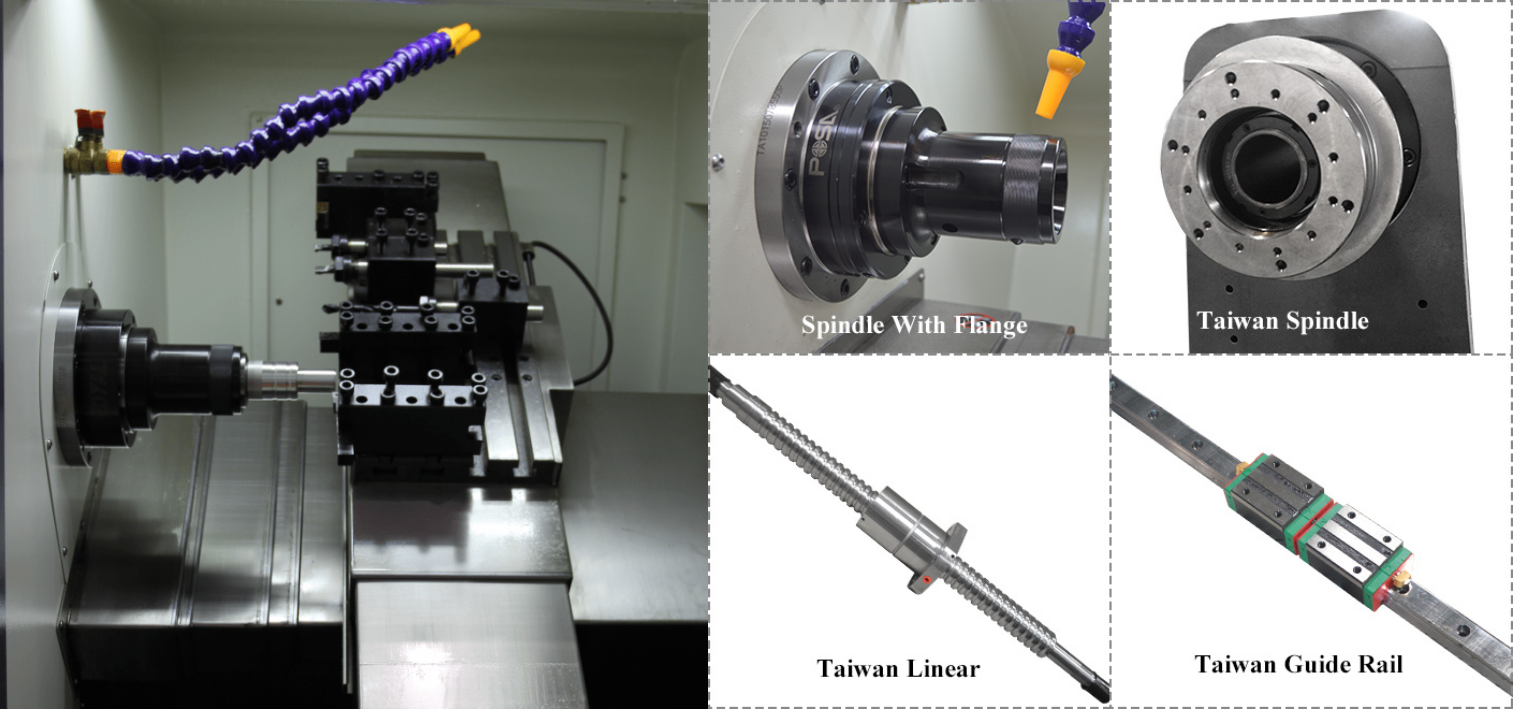 Other infomation:
Price term: EXW FOB CIF
Payment term: T/T L/C30% deposite
MOQ: 1 set
Nearest port: Shenzhen / Guangzhou / Zhongshan
You may like:
Automatic mini CNC metal milling machine
JSWAY is professional automatic CNC lathe machine manufacuter for vertical machine center & horizontal CNC lathe machine, CNC lathe for sale, welcome to contact us for further information on products & prices. Automatic CNC metal milling machine