2017CME China Machine Tool Show and CIFE China Intelligent Factory Exhibition, which began on March 1 in Shanghai, focuses on the up-grading of Chinese industry and showcases the latest global achievements in high-end manufacturing. The five-day event cover 100,000 square meters in Shanghai National Exhibition and Convention Center.
As the idea of smart manufacturing includes many elements such as numerical control machine tools, robots and IT, exhibitors not only display products and technologies, but also focus on overall manufacturing solutions.
We have made our debut at the fair with a 144-square-meter booth displaying five CNC machine tool.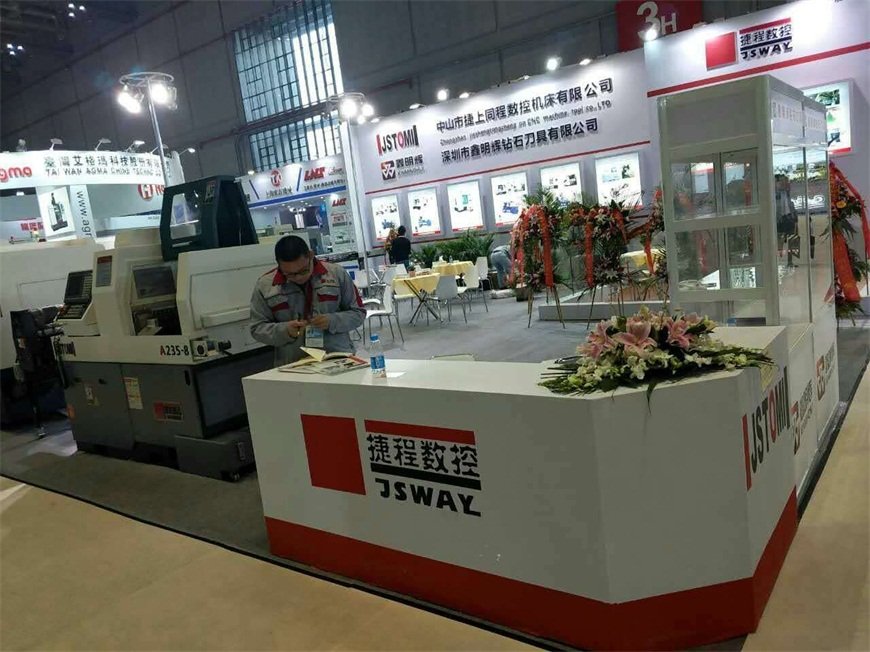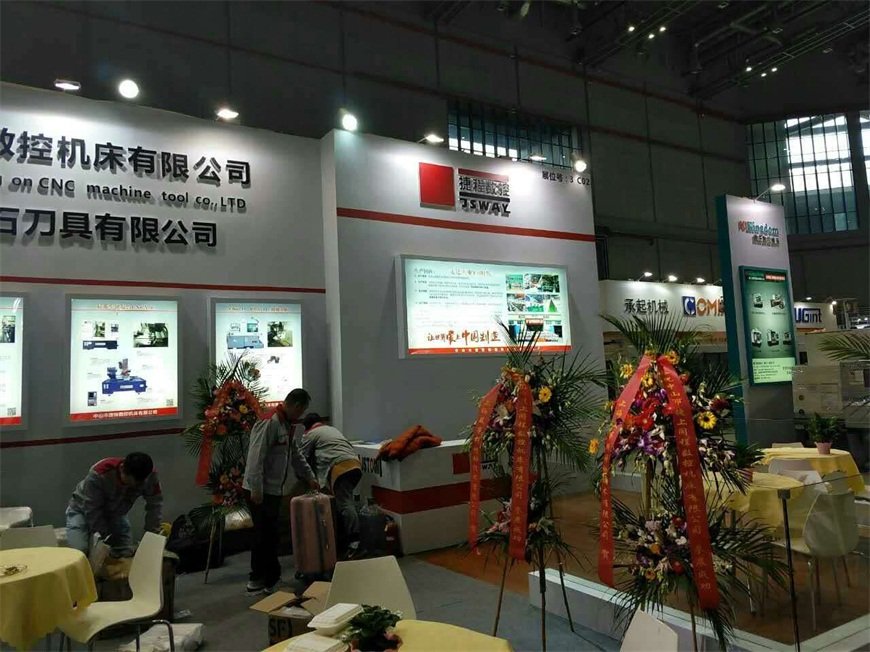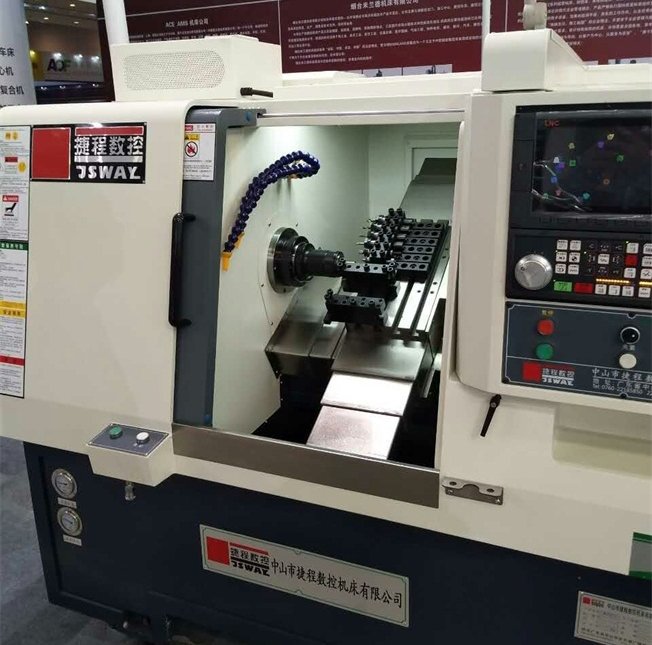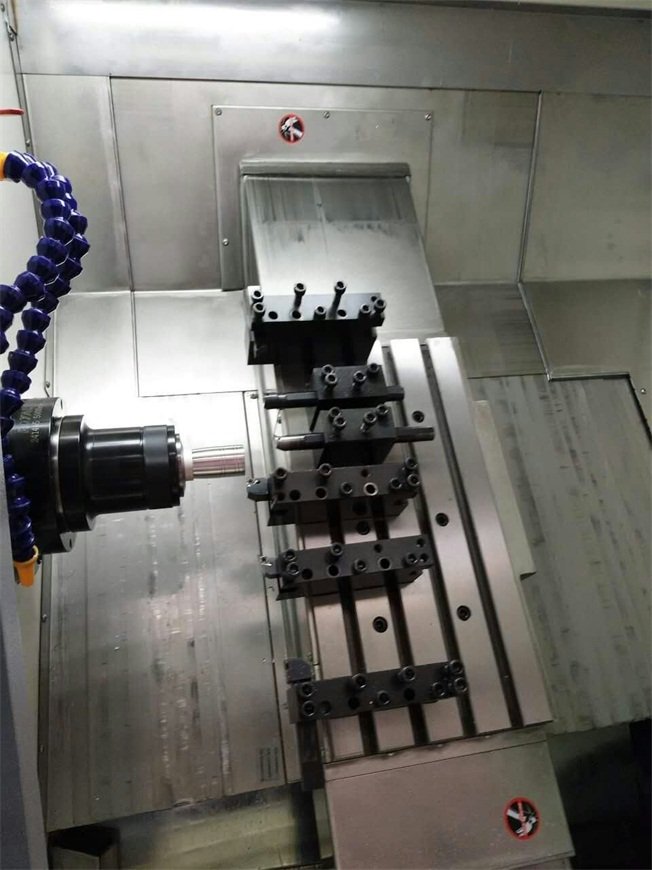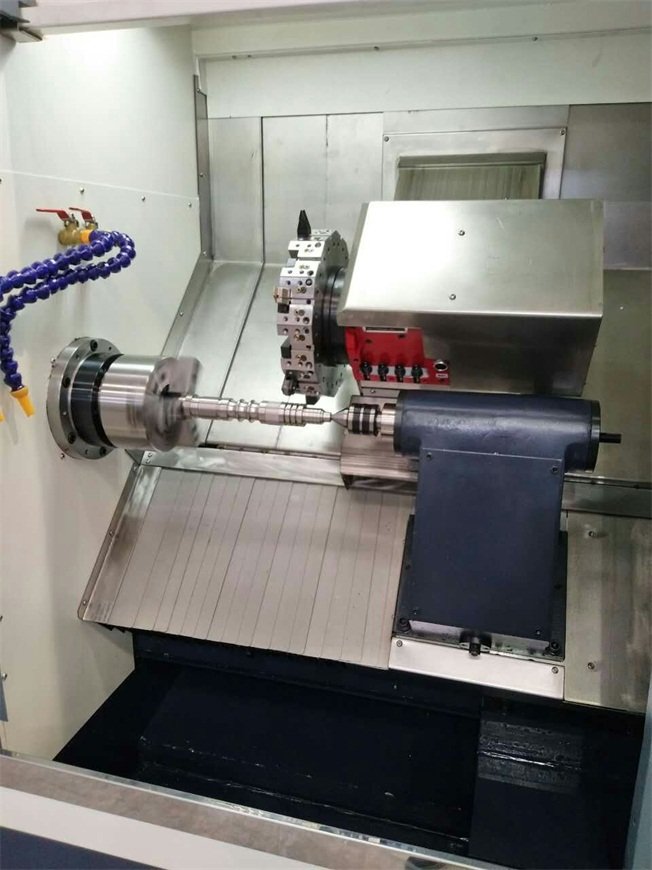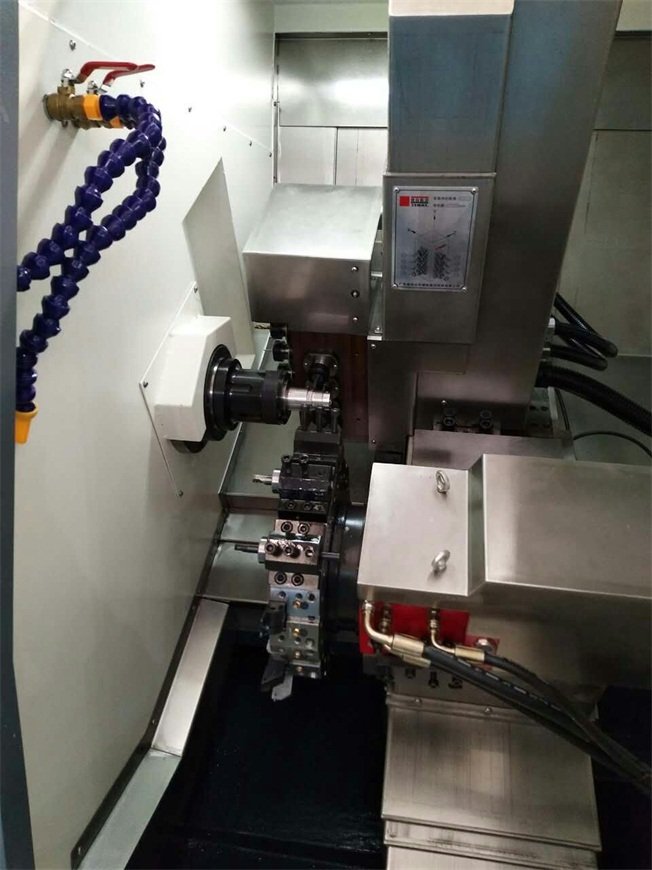 2 axis CNC Lathe Machine with Turret CB46DW
1.CNC machine with tailstock. Tailstock can be pushed in/out under hydraulic or pneumatic mode.
2.Using Taiwan Lio Shing,JYPM. GSA hydraulic turret with 8 positions or 10 positions.
3.Max. travel of Z-axis reaching 380 mm, can make high finish surface for long working pieces.
4.Z-axis with leadscrew of Φ40mm, powerful and high speed.
5.This machine is widely used in the flashlight, printer shaft, the motor shaft and so on processing industry.
6.Machining precision up to 0.01mm.
Horizontal 2 axis CNC Gang Tool Lathe CF36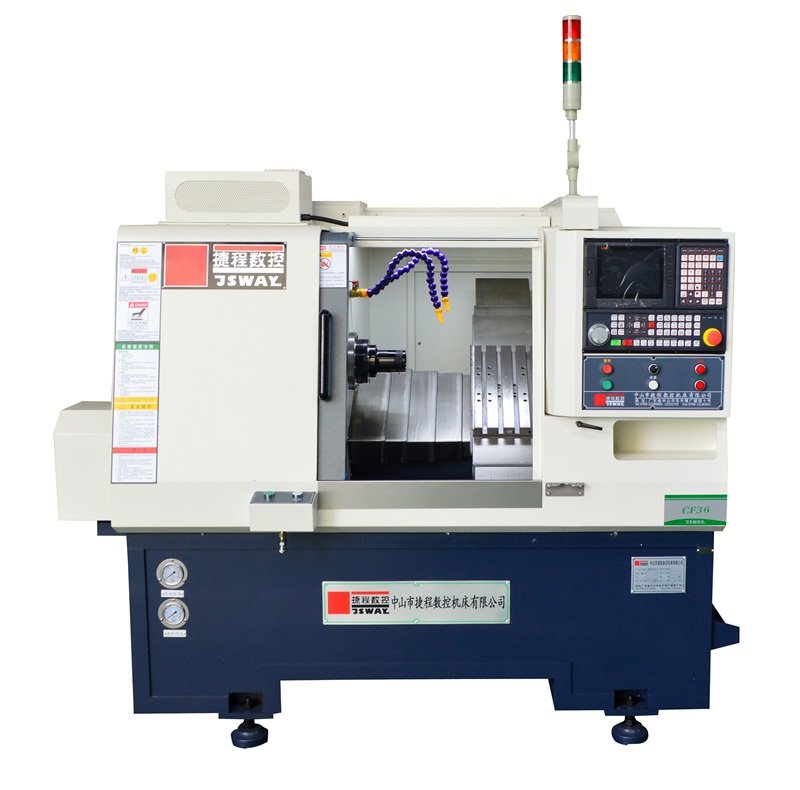 Features:
1. High accuracy machining, keep the same accuracy under cold status or heat status .
2.Own hi-tech installation technology, no hurt to leadscrew and guidway.
3.Fastest machining speed up to 6000r/min, high finish.
4.With high cost-effective and outstanding performance.
5.Up to 36m/min travel speed.
2 axis CNC Gang Tool Lathe CF(Z)G46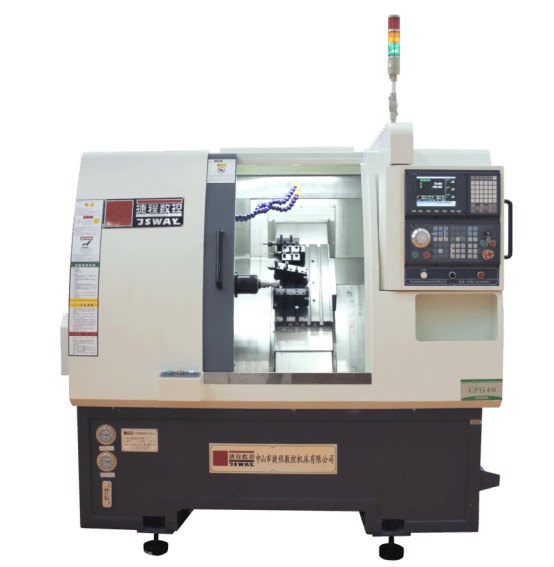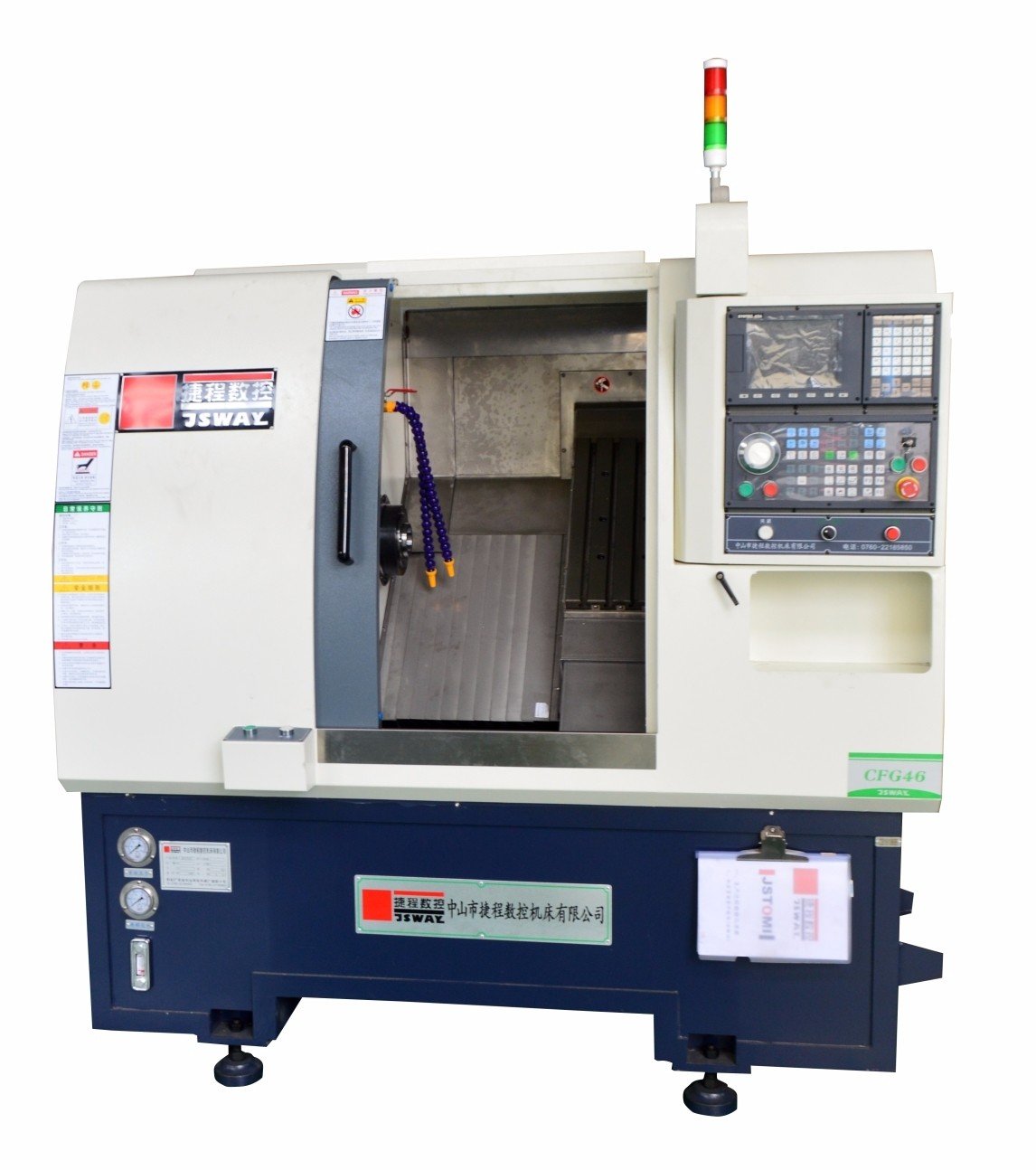 Standard Turning and Milling Combined CNC Lathe B8D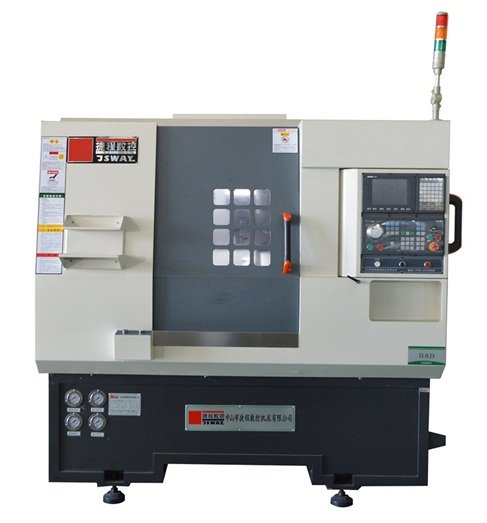 Features:
1.Y-axis has engraving function.
2. This machine is for turning, side milling & drilling.
3.Y-axis has 4 lateral & endface living tools(or 5+5 optional)
4. Japan gear, low sounds, high precision.
5.Max.living tool speed up to 4500rpm.



Swiss Type Lathe A235-8

Features:
1.Powerful ,faster,multiple function;
2.guide rail nut adopt double nut type;
3.guide rail's diameter is over Ø25mm;
4.nut distance is over 12mm;
5.spindle rapid moving speed reach 30mm;